Tomato Salsa
Our MEXICAN style tomato salsa is a traditional salsa dip. A family gathering, having friends over or just to relax at home – dips and chips are the go-to snack for any occasion. Made with flash-grilled tomatoes, and onions, our Tomato Salsa is oozing with flavour. Serve it as a spicy dip for nacho chips, French fries, and vegetable sticks. Spread it over a slice of bread for a tasty bruschetta. Salsa is the new ketchup!
Shop Now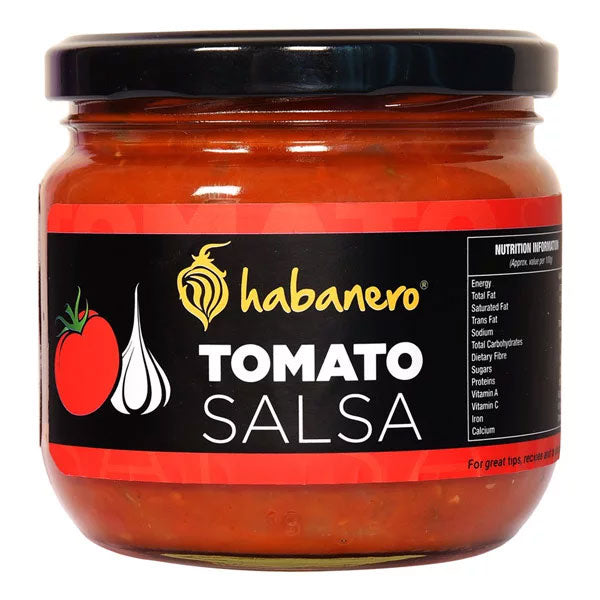 What's in your Sauce?
Spice Meter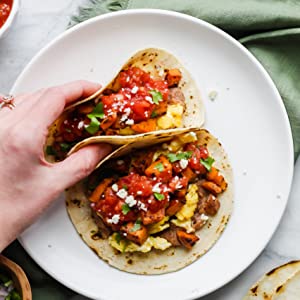 Tacos with Salsa
Loaded with refried beans, caramelized spicy sweet potatoes, fluffy eggs and topped with the tomato salsa, they make for a perfect breakfast, lunch or dinner!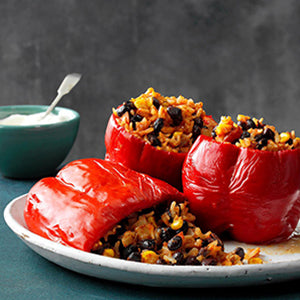 Slow-Cooked Stuffed Peppers
Sauté the capsicum stuffing in Habanero's Tomato Salsa to give your dish a tangy flavour.
Chicken Casserole
Make your Chicken Casserole tangier by using Habanero's Tomato Salsa as a base instead of diced tomatoes.
Mexican Rice with Habanero Tomato Salsa