Peri Peri Sauce
Our tribute to this traditional SOUTH AFRICAN style uses delectable blend of fresh bird eye chilli, habanero chilli, herbs and spices sourced locally in India. This South African style sauce will complement your fiery personality. Marinate chicken wings in Habanero Peri Peri Sauce for a succulent treat. Mix with yogurt and serve as a dip with French fries, nachos, or cutlets. You can also use this on cheese spread or cheese slices in your sandwich or Burger. Drizzle it on grilled fresh paneer slices or sautéed fresh vegetables for a sizzling vegetarian treat. Try adding this to your mayonnaise to give it a kick with our Peri Peri sauce. 100% vegan and gluten free!
Shop Now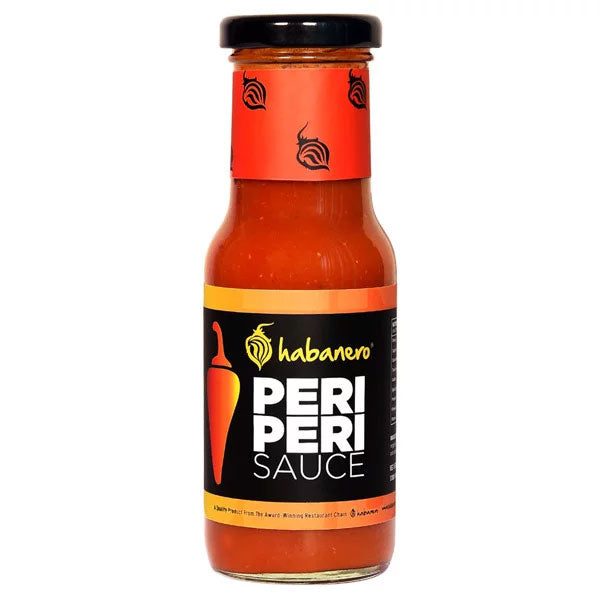 What's in your Sauce?
Spice Meter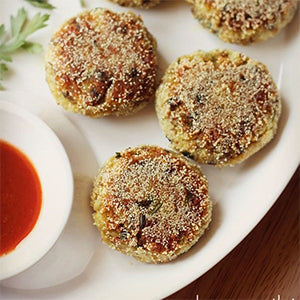 Mushroom Cutlets
A dash of Habanero's Peri-Peri sauce in your Oats and Mushroom Cutlets is bound to make it flavoursome and tasty.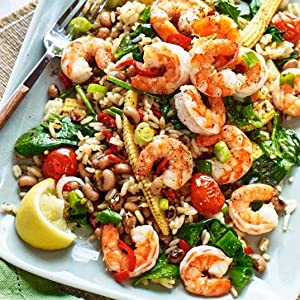 Peri-Peri Prawn
Marinating prawns in Habanero's Peri-Peri sauce before frying it will help add a super spicy kick to your dish.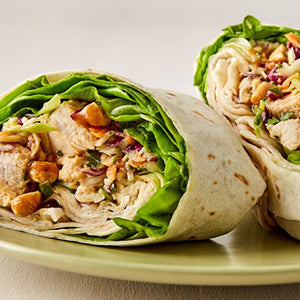 Classic Chicken Wrap
Add a few drops of Habanero Peri-Peri sauce in your filling and give your classic chicken wrap a Peri-Peri twist.
Loaded Nachos with Habanero Spicy Salsa and Peri Peri Sauce
Habanero Peri Peri Sauce & Paneer Bhurji Special