Creamy Pasta Sauce
Our ITALIAN style cheesy pasta sauce is creamy and velvety and is infused with herbs and chili flakes for a kick. This delicious spicy creamy sauce is made from fresh and natural ingredients sourced locally in India. Our herbs and chilies are picked at the peak of flavor for an incredibly tasty white pasta sauce. Use it as dip with your fries, chicken wings or add some mozzarella, parmesan, feta cheese & pizza seasoning. Add cheddar cheese with our spicy pasta sauce to make a delicious cheese spread or Alfredo sauce. And pour over nachos. Use as a spicy cream base for any of your Indian Veg or Non veg dishes.
Shop Now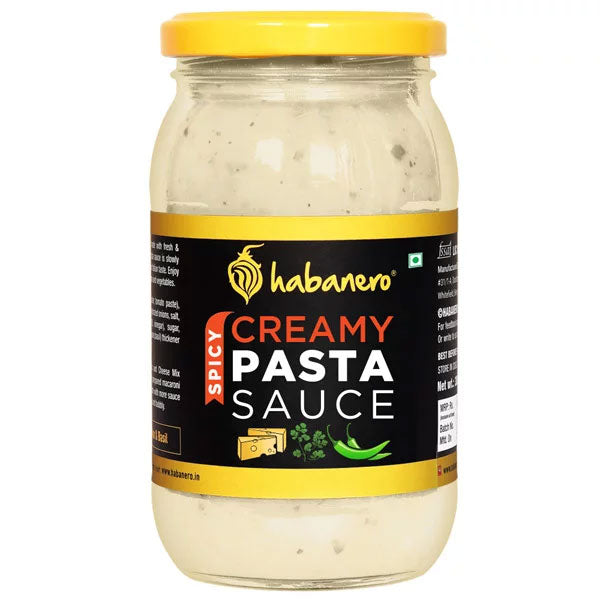 What's in your Sauce?
Spice Meter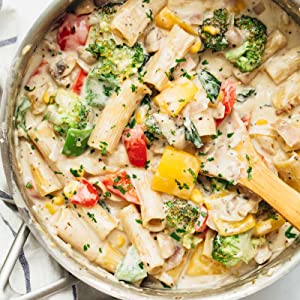 Creamy Sauce Pasta
Preparing your favourite white sauce pasta has never been this simple. Habanero's Creamy Pasta sauce is your perfect pasta companion.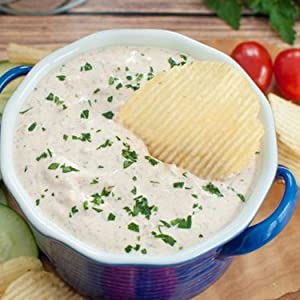 Try As Dip
Use it as Dip for Chips and Veggies.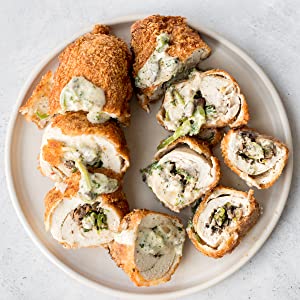 Creamy Chicken Roulade
Give your plain chicken breasts an upgrade by stuffing them with Creamy sauce, sautéed mushrooms and crisp spinach.
Deviled Eggs with Habanero Creamy pasta sauce and Habanero Spicy BBQ sauce