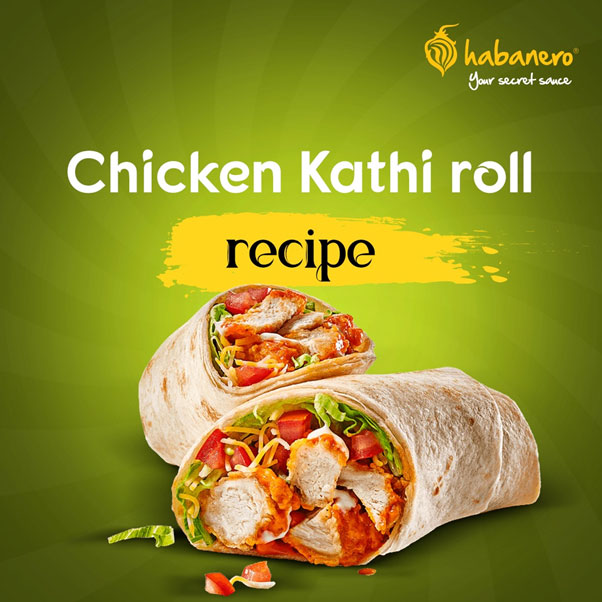 Ingredients required- 1 egg, 2 tbsp chopped, 150 gm boneless chicken 2tbsp onions, 2 tbsp chopped capsicum, 1 tbsp oil, 1 tbsp habanero hot sauce, 1 piece Habanero tortilla wrap, ¼ tsp black pepper powder and salt as per taste.
Method
Break the egg into a bowl. Add salt and black pepper. Whisk it well until fluffy.
Sauté the chicken in high flame and the seasonings and add habanero hot sauce into it
Add onions and capsicum and mix properly.
Heat one tbsp oil in a pan and pour the egg mixture on it. Now place the habanero tortilla wrap
Let the egg cook from one side and then flip.
Now place it on a plate, spread habanero hot sauce on it, add some chopped onion and cooked chicken to it, can also add other habanero sauces of your choice. Roll it up and your chicken Kathi roll is ready
---