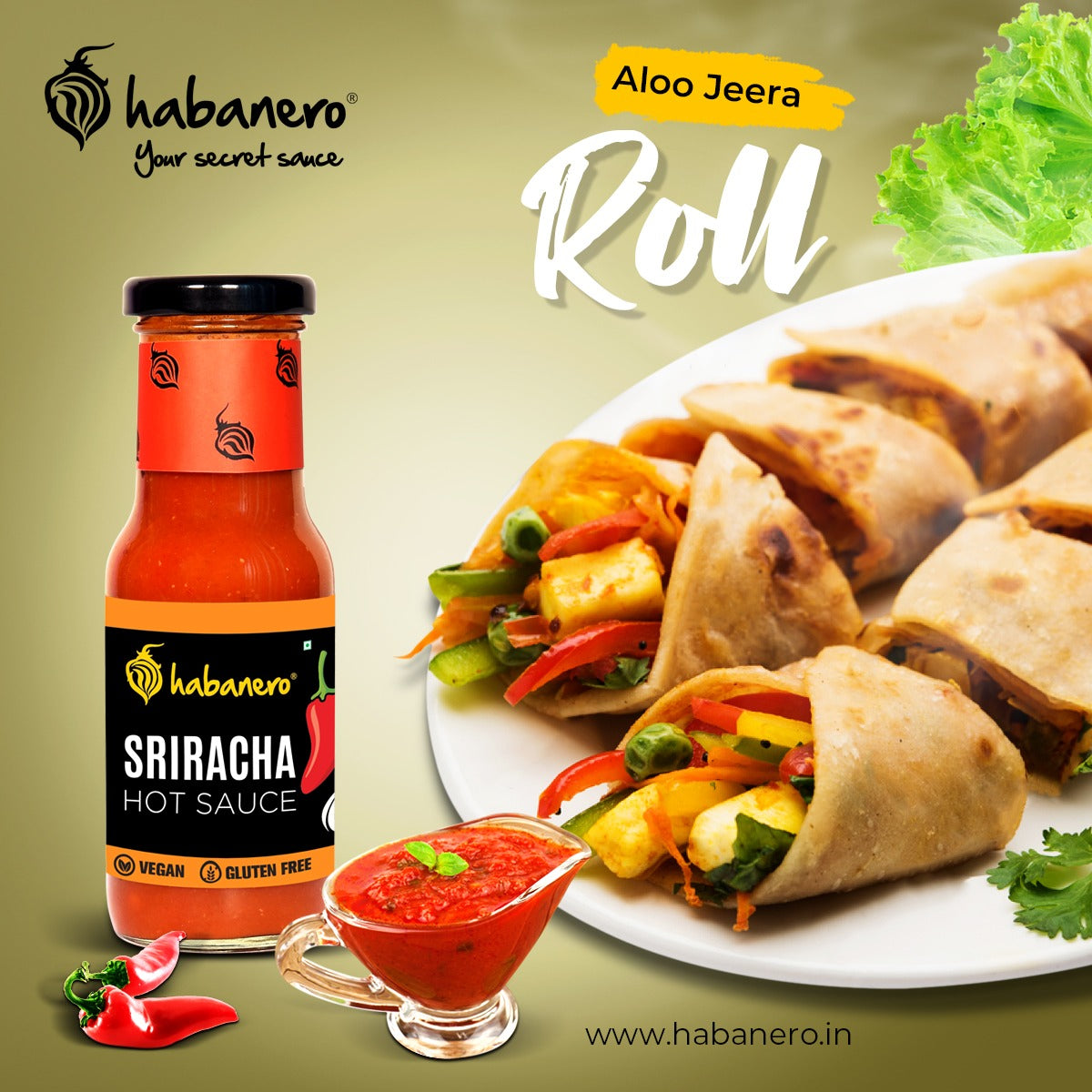 Ingredients 

1 potato,
1 teaspoon jeera,
¼ teaspoon turmeric powder,
1 tsp ginger-garlic paste,
1tbsp- Habanero sriracha sauce,
1 piece - habanero multigrain tortilla wrap.
1 tbsp oil and salt as per taste.

Method

Heat one teaspoon oil in a pan, add cumin seeds and sauté for a minute.
Now add chopped potato pieces and mix well. Cover the lid and let it cook for a few minutes.

Add turmeric, ginger-garlic paste, habanero sriracha sauce and salt as per taste. Mix well and let the potatoes cook until done.

Now place a tortilla, spread sauces of your choice like habanero hot sauce, habanero mushroom sauce, habanero creamy sauce etc.

Add aloo jeera mixture on the chapati and roll it. You can also add chopped onions if you like. Enjoy.
---